NITZANA'S WAR SCROLL
THEY HAVE CHOSEN WAR
THEY WILL GET IT
NOW COMES THE INEVITABLE BEGINNING OF THE END OF THE MOST OUTRAGEOUS LIE THE WORLD HAS EVER PERPETRATED AGAINST THE HEBREWS SINCE GENESIS....
NEVER A PALESTINE.
NEVER A PALESTINIAN.
NEVER A STICK NOR ONE GRAIN OF SAND CLAIMED BY THESE IMPOSTERS EVER BELONGED TO ANY OF THEM BECAUSE THEY HAVE NEVER EXISTED OUTSIDE THEIR OWN IMAGINATIONS.
WOE UNTO THE WORLD WHICH HAS PROCLAIMED THEM LEGITIMATE AS AN INSIDIOUS DEVICE TO FINISH THE JOB HITLER FAILED TO ACCOMPLISH BECAUSE THE LORD OF THE CHILDREN OF ISRAEL KNOWS YOU AND YOUR EVIL HEARTS.
YOU WILL PAY A HEAVY PRICE FOR YOUR COLLABORATION WITH MURDERERS AND TERRORISTS BECAUSE NOW THEY COME FOR YOU.
ISLAM IS EVIL AND IT IS THE ENEMY. ANYONE WHO DENIES IT HAS GONE PAST LIE TO DELUSION.

AS YE HAVE SOWN...
SO SHALL YE REAP.
I THINK WE HAVE FINALLY DECIDED AS A PEOPLE, THAT IF WE ARE TO BE TARGETS, NO MATTER WHO WE ARE OR WHERE WE LIVE, THEN WE, WHO ARE ALL ISRAEL, ARE AT WAR.
SOME OF US HAVE WATCHED THIS DAY DESCEND UPON US AND ARE READY. MANY ARE SHOCKED AT THE UNABASHED HATRED THAT HAS BEEN SHOWN FOR US AROUND THE WORLD, INCLUDING THE UNITED STATES, THOUGH WE HELPED FIGHT THE REVOLUTIONARY WAR; EVEN THOUGH WE WERE BORN HERE, HAVE DEFENDED THIS COUNTRY, DIED FOR IT IN EVERY WAR; HAVE CREATED MIRACLES THAT HELPED THE ENTIRE WORLD; HAVE CREATED LITERATURE THAT TURNED YESTERDAY'S IDEAS AND DREAMS INTO TODAY'S REALITIES OF LIFE AND TOMORROW'S GOALS OF THE FUTURE.
OH, YES. WE ARE QUITE A PEOPLE BUT WE ARE NOT SUPPOSED TO DARE BE PROUD. A PROUD HEBREW IS THE SCARIEST THING ON EARTH TO SMALLMINDED PEOPLE. YET THERE IS NO ONE ELSE EITHER DEAD OR ALIVE WHO CAN COME CLOSE TO MATCHING OUR ACHIEVEMENTS THOUGH WE BE SCATTERED LIKE SEEDS IN THE WIND. WHAT'S MORE, THERE IS NO ONE ON THIS EARTH PRESENTLY BUT FOR US, WHO INSURES THAT MAN DOES NOT REVERSE HIMSELF BACK INTO THE DUST FROM WHENCE HE CAME WITH NO MEMORY OF EVER HAVING BEEN HERE.
THEY SAY WE ARE ARROGANT, UPPITY, AND OH, HOW THEY SEEK TO DEMEAN US AND YET, WE ARE THE ONLY ONES WHO CAN DEMEAN OURSELVES...A LESSON TOO MANY OF US HAVEN'T YET LEARNED.
ARE WE BETTER? YES, WE ARE. WE DON'T HAVE TO TELL ANYONE. THEY KNOW IT. THEY HATE US BECAUSE THEY CAN'T EVER BE THIS GOOD.
ARE WE BEST? YOU BETCHA.
THROUGHOUT TIME, CULTURES HAVE COME AND GONE. NONE...NOT ONE...HAS REMAINED AND/OR MATURED THEY WAY WE HAVE. THERE IS NOTHING WE HAVEN'T ENDURED AND COME OUT STRONGER THAN EVER BECAUSE OF IT.
WE HAVE BEEN SCATTERED, BUT YET WE ARE STILL TOGETHER AS ONE PEOPLE. WE ARE ISRAEL AND G-D'S COVENANT STAYS WITH ISRAEL UNTIL THE END OF TIME. THEY KNOW THAT TOO. THEY CHOSE THEIR GODS AND RITUALS. G-D CHOSE US. AS BADLY AS THEY WANT WHAT THEY CAN NEVER HAVE, IT DOESN'T STOP THEM FROM LYING ABOUT IT. I WOULD LIKE TO REMIND THEM ALL NOT TO COVET WHAT IS THY NEIGHBOR'S. IT IS ONE OF THOSE PESKY LAWS NO ONE SEEMS WONT TO OBEY.
SLAVERY DIDN'T DO IT. SLAUGHTER DIDN'T DO IT. THEY WON NOTHING. EVER. THE MORE OFTEN THEY LOSE, WHICH IS EVERY TIME, THE HARDER THEY TRY THE NEXT TIME. FANATIC CHRISTIANS WHOSE SYMBOL IS THE TORTURE OF AN INNOCENT SOUL.
FANATIC MUSLIMS WHOSE ORGIASTIC BLOOD AND FIRE RITUALS HAVE NOW TAKEN TO PROTESTING THE TRUTH ABOUT THEIR TERRORIST PROPHET.
HOMOSEXUAL, PEDOPHILIC, SADISTIC, WHITE-BLONDE *GODS*, ( WHO COULDN'T THINK THEIR WAY OUT OF WET PAPER BAGS,) BELIEVE THAT AN IQ OF 76 IS GENIUS AND THAT SATAN IS AN ACTUAL BEING..OR PRETEND TO BECAUSE MOST HUMANS ARE LAZY AND THEIR MINDS ARE SO GULLIBLE THAT TELLING PEOPLE WHAT TO BELIEVE IS 99% OF THE PROGRAM. THE REST IS THE ILLUSION OF POWER. SO FLEETING, BUT SO ENTICING. INTOXICATING. THEY FORGET ILLUSIONS AREN'T REALITY.
DO NOT EXPECT ANYONE TO BE GRATEFUL FOR HAVING KNOWN US. BUT THEY ARE ALL TOO AWARE THAT WE KNOW THEY COULD NOT SURVIVE WITHOUT US, AND THAT IS WHY THEY HATE US SO IRRATIONALLY. THEY ARE VERY DEPENDENT CHILDREN BECAUSE THEY DON'T KNOW WHAT WE KNOW AND HAVE NEVER BOTHERED TO LEARN. HALF THEIR BELIEF SYSTEMS ARE SOMEONE ELSE'S FAIRYTALES TAUGHT AS FACT. NEVER MIND THE PROOF.
WE AREN'T SUPPOSED TO SAY WE ARE SMART. BRILLIANT, EVEN. THE NUMBERS OF GENIUSES AMONG OUR PEOPLE BELIES WHAT A WORLD MINORITY WE ARE BECAUSE THERE ARE NOT SIMPLY GENIUSES PER HUNDREDS OF FAMILIES, THERE ARE GENIUSES IN LITERALLY EVERY FAMILY. IT IS FAR MORE RARE TO FIND LESS THAN ABOVE AVERAGE INTELLIGENCE IN ANY HEBREW FAMILY THAN IT IS TO FIND STUNNING, ABOVE AVERAGE INTELLIGENCE EVEN IN THOSE OF US WHO ARE THE MOST FAR FLUNG. IT HAS ALWAYS BEEN OUR GIFT AND WE HAVE SHARED IT WITH THE ENTIRE WORLD. SO HOW MUCH MORE IRRATIONAL IS IT TO MURDER US OFF THE EARTH WHEN TO DO SO MEANS YOUR DEATH AS WELL?
RABBI KAHANE SPOKE TRUE AND DID NOT STUTTER. I SPEAK TRUE AND DO NOT STUTTER.
ISRAEL LIVES IN ME AND MINE. ISRAEL LIVES WHEREVER WE REMEMBER WHO WE ARE.
WE ARE AT WAR, HEBREWS. DO NOT SHAME ME BY CALLING YOURSELF A JEW WHO IS WILLING TO SACRIFICE THE LIVES OF OTHER HEBREWS TO GO ALONG TO GET ALONG. LEFTISTS NEED NOT APPLY. YOUR NAMES ARE ALREADY STRICKEN FROM MEMORY.
YOU FALSE JEWS WHO DEFEND A FALSE PEOPLE AND A FALSE GOD. HASHEM HAS STRICKEN YOUR NAMES AS WELL.
HEBREWS!!! WE ARE AT WAR. DO NOT OFFEND ME BY TELLING ME THAT I DO NOT SEE WHAT I SEE OR DO NOT HEAR WHAT I HEAR.
YOUR NON-CHOSEN LEADERS ARE KEEPING A DEAD MAN ALIVE WHILE HIS BODY ROTS FROM WITHIN TO GIVE THEMSELVES TIME TO DESTROY THE HOLY CITY OF HEBRON!!!
BELOW THESE WORDS ARE THE MEMORIAL GATES OF DACHAU. HEBREWS, WE ARE AT WAR!!! IT IS NOT NOW, NOR WILL IT EVER BE, MY INTENTION TO WALK THROUGH THE GATES .
IT IS NEVER AGAIN...AGAIN.
AM YISRAEL CHAI
OD KAHANE CHAI
AND I AM VERY, VERY PROUD TO BE BORN HEBREW.
Hebron, the first Jewish city on earth, the City of the Patriarchs, the city of the start of the kingdom, and one of the four holy cities – is worthy to be built up as a major Israeli city. Before that, however, it would be appropriate to at least allow Jewish life within the Jewish properties from 1929, and certainly amongst those that are standing empty and desolate anyway.
Every clod of that earth is still soaked with Jewish blood.
From every window in those homes can still be heard the tortured cries.
We call upon the Israeli government to heed the historic, supremely moral call, and to act together with us to redeem Hebron.
Am Yisrael Chai.
NITZANA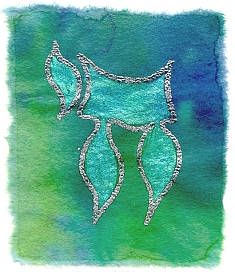 Klik Here
TEMA NITZANA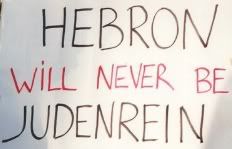 IT'S NEVER AGAIN AGAIN